FURANO HESO Spot
Bellybutton Shrine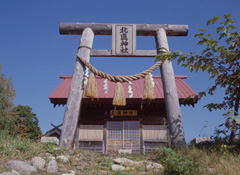 The bellybutton shrine, the official name of which is "Hokushin Shrine", is located in Nakagoryou, Furano, and is the spiritual pillar of the festival. It is a place where you can pray for love, birth, growth, health, happiness, prosperity and comfort in life, and seek the true place of humanity in the natural world.
Hahakodo (Mother and child hall)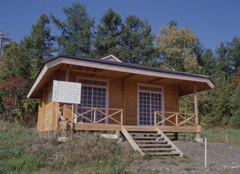 Parishioners of Bellybutton Shrine (Hokushin Shrine) are the main managers of this facility. Next to Bellybutton Shrine, Hahakodo was built in 1978 as an "umbilical shrine". It keeps and protects umbilical cords, representing life and the bonds of human love, sent from all over Japan.
Bellybutton Signpost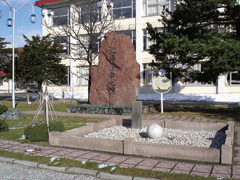 In the playground of Furano Elementary School is a sign marking the central spot of Hokkaido both in latitude and longitude. Professor Issei Yamamoto of Kyoto University determined that this was the central spot in Hokkaido, and from 1909 to 1911, installed equipment here to measure the earth's gravity, latitude and longitude studies, and make astronomical observations.It was designated as a city cultural property in 1971.
Organizer: Hokkai Heso Matsuri Committee
Enquiries: 076-8555 Commerce, Industry and Tourism Department, Furano City Hall, 1-1 Yayoi-cho, Furano, Hokkaido
TEL: 0167-39-2312 FAX: 0167-23-2123